A mock Stylist mag cover with my cakies on the front... A girl can dream :)
I love the Stylist Magazine. Every Wednesday when it comes out (and I manage to actually get a copy), I flick through cover to cover and dream of one day getting a mention... Maybe even my own article one day.
They regularly have baking competitions, and this year, they had one called "Bake the Cover". I thought, "This is it, this is my shot..." (cue Eminem...)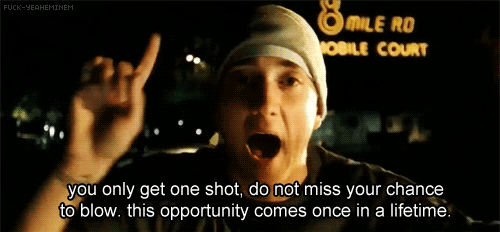 Now to those not familiar with the way competitions like this work; I liken them to playing the National Lottery. I remember when the lottery first came out and people used to cue for hours and spend loads of money buying tickets. You just knew that they weren't winning anything.
Ever. Ever ever ever.
And they were always poor, or at least I didn't see any rich people cueing up to play the lottery.
Ever.
So at the tender age of 16, playing the lottery became an affront to my principles on the basis that I refuse to accept an exercise in futility as my only shot at getting a million pounds, (or indeed a shout-out).
Futility!
But then I thought about Eminem, being the only white guy in the village, against all odds winning the rap competition and being really famous, so I entered anyway. I even got some help designing my cake and spent loads of time and energy making it & creating a mock cover. In my mind I was like "That could really happen!"
Alas, it wasn't to be. There was no Stylist cover featuring yours truly or even a little mention.
So I've decided on another tactic; Do me & Be awesome.
Yes, that's actually the plan. I'm going to be like my man Bill Gates here and get on with it. No more silly competitions.
If anyone has any clever(er) ideas &/or hook-ups then holla me. Otherwise, send me good vibrations and look out for me in a publication near you! :)
Come on Stylist, you know it makes sense!
Peace & Love
xx
Pin It